Craft Rooms can range from a simple table up against a wall, to lavishly appointed spaces in the thousands of square feet. Have a look at what we think are some of the neatest crafting spaces on the Internet!
Here's a Kids Craft Room to end all Kids Craft Rooms! It's almost like they built an addition to the house!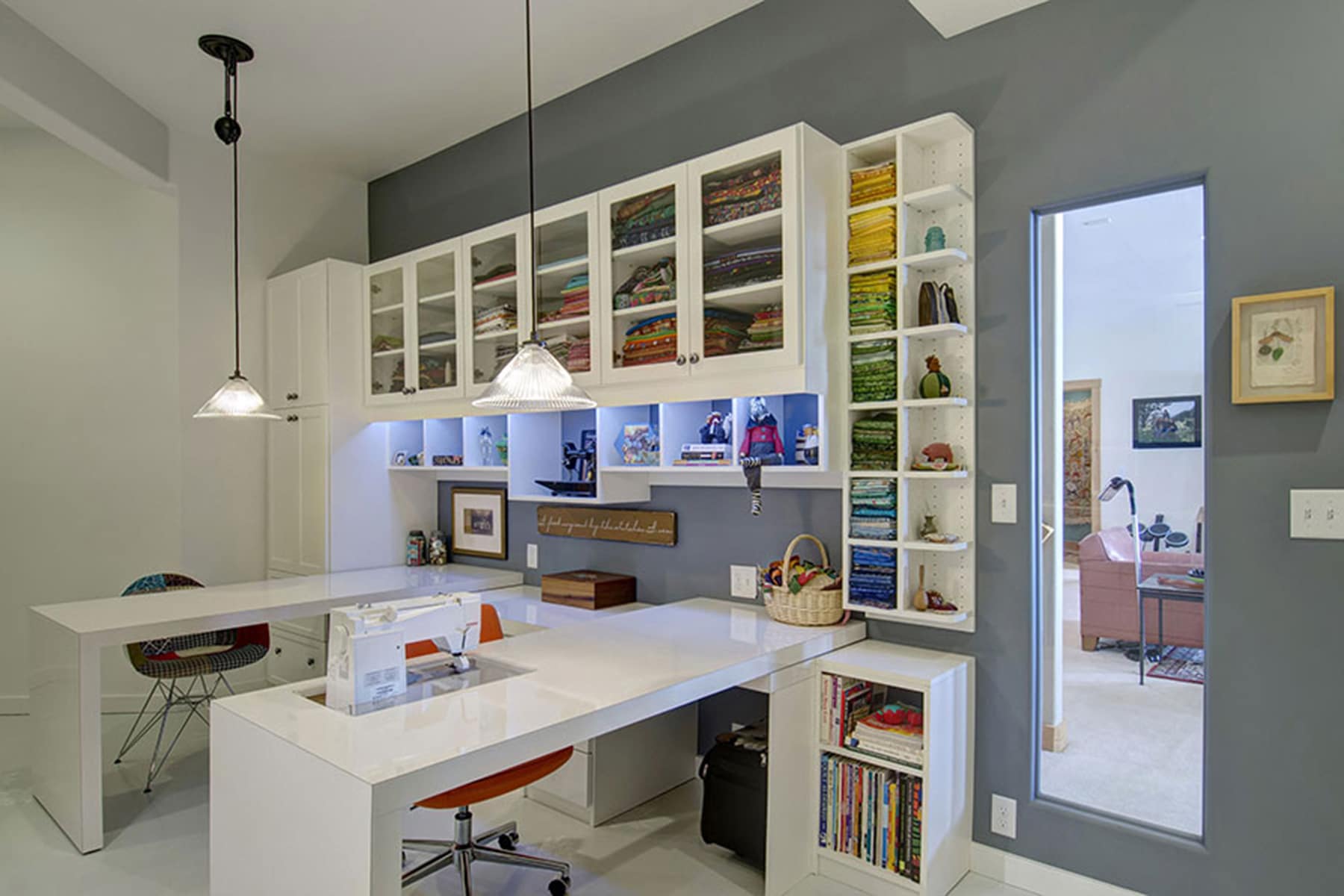 This sweet sewing room has 2 modern stations to work at and wall storage to keep things neat and organized. Neutral Grey lets colours pop!
The basement of your house doesn't need to be scary when it's a Craft Cave like this one!
 Another enormous room with a cosy chaise to relax after a marathon crafting session!
Marble countertops give this room a touch of luxury and durability.
If you're tight on space, you can't beat this transforming organizer system. Crazy!
 Just look at this beautiful crafting table! You can make so many things with this much room!
 Small spaces are cool too. When crafting solo, a cozy kitty corner can't be beat!
A nice long countertop makes working with a friend, fun!
Imagine the epic crafting parties you could throw in this room. Something for everyone, up in here!
What kinds of ideas do you have, to make your craft room the perfect place for creativity?