Peel and Stick Decals and Lettering
We specialize in creating wall decals that give every room in your home personality and style. We always use high quality matte vinyl which gives your decals a professional, painted look. Our peel and stick decals are easy to apply & easy to remove without damaging walls or leaving residue behind.
Shop
We Offer Custom Printed Shirts and Tote Bags!
Get a custom, high quality printed shirt or tote bag made just for you. Available in the shop or online.
Shop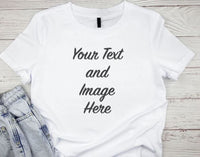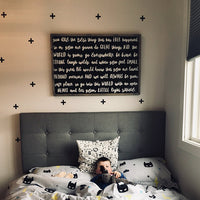 How to Install Pattern Wall Decals
You've got your pattern wall decals - now what do you do? We'll show you the easiest ways to achieve a look you love!
Learn More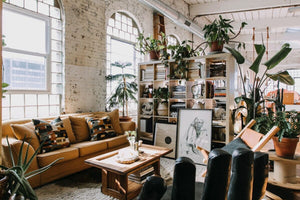 Summer 2023: Decorating for a Vibrant Space
Revitalize your living space to infuse it with the spirit of summer.
Find out how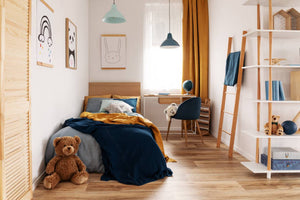 Creating the Perfect Bedroom for Kids
A bedroom isn't just to sleep, it's a space where your kids can play, learn, and express their individuality.
Read More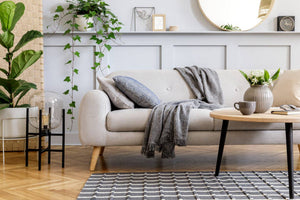 ChatGPT Predicts Home Décor Trends for 2023
ChatGPT predicts the most popular styles and designs for 2023.
Find out more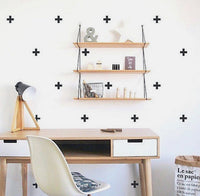 No Matter Where You Work, Make Your Work Space Better
Need something to spruce up your work space? We've got the solution for you!
Shop Now
Visit Us In The Shop!
104 - 720 Station Avenue
Langford, BC
Tuesday - Sunday 10am to 5pm

Testimonials
So happy with our polka dots for our baby room! Came very fast and in excellent condition!

Ginette Y, Saskatchewan, Canada
Exactly as described! Looks amazing in our son's nursery! Affordable, good quality, shipped quickly. Highly recommend!" 

Colleen V, Ontario, Canada
I bought these in "King Blue" and they're absolutely fabbo plus. Thank you so much for packaging them carefully and dispatching them so quickly.

Vonne, United Kingdom
Super easy to apply. Thank you for the step by step easy instructions that came with it. I am very happy with it!

Emily N, Ontario, Canada
I love my cactus decals!!! They look so cute in my downstairs half-bath. Great communication with seller and quick shipping. Thanks!!

Diana N, Indiana, USA
This product looks great! We love it. Easy to apply and such a great addition to our son's room. Thank you!

Amanda R, British Columbia, Canada
Item was just as described - prompt shipment! Easy to install, very happy with my purchase.

Geneva M, Alberta, Canada
My son is very happy with the stars and we had no problems applying them. It's the perfect fun addition to his space room.

Rachel R, British Columbia, Canada
These decals turned out great. We absolutely love them and they make a great addition to our nursery 

Elvira, Edmonton, Canada
Follow Us on Instagram For Inspiration and Ideas!